Welcome To Santa's Evergreens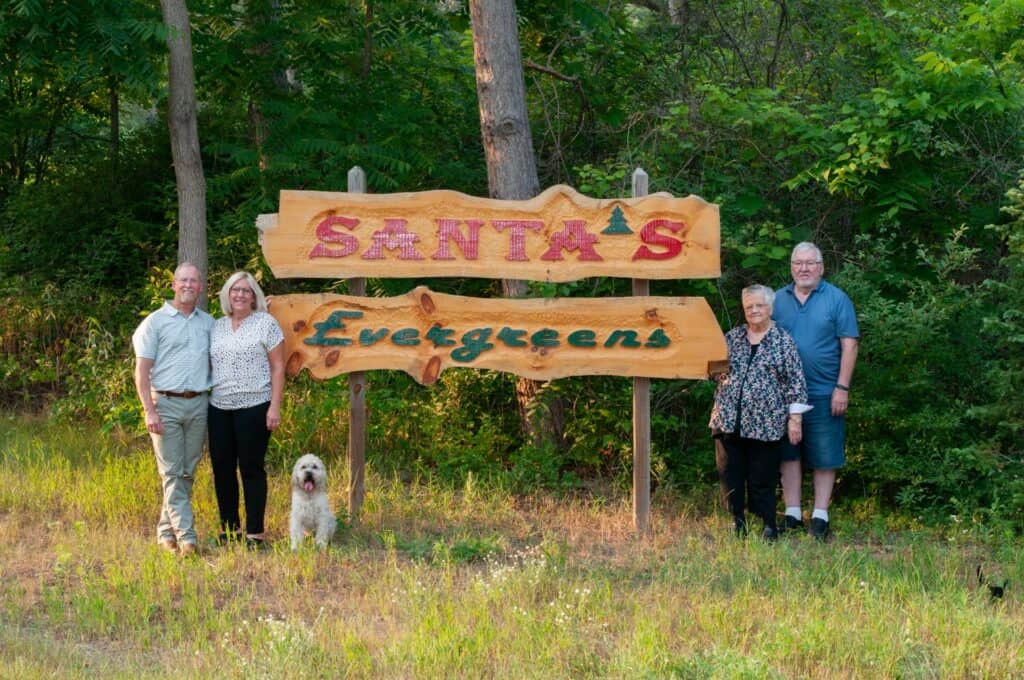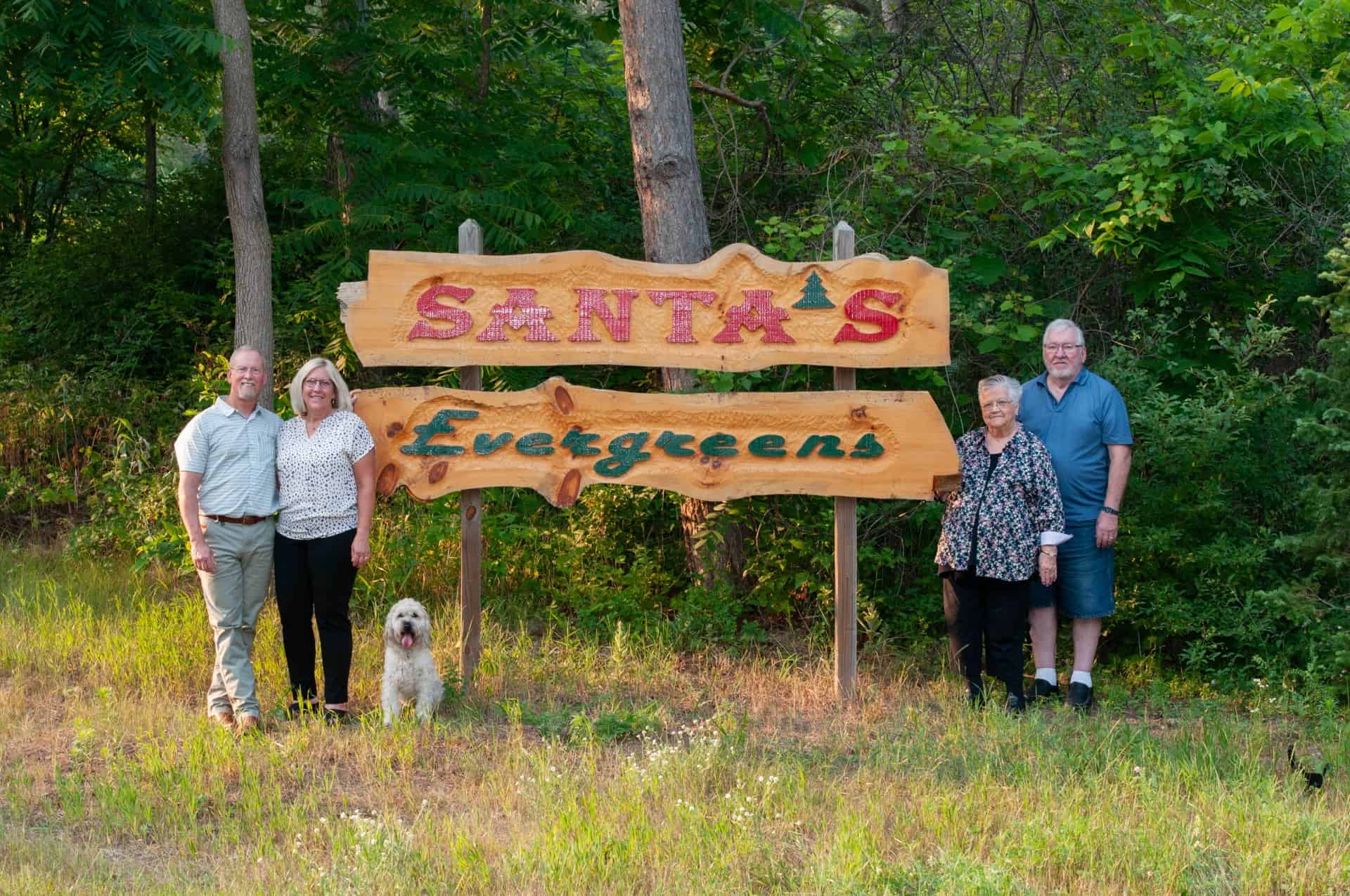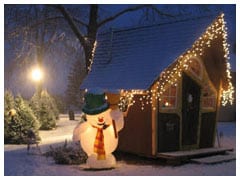 Celebrating Over A Quarter of a Century
Santa's Evergreens Christmas Tree Farm is a family-owned business built with an appreciation for superior quality, excellent customer service and warm Christmas traditions.
Serving Eastern Minnesota & Western Wisconsin
We are conveniently located in Hudson, Wisconsin. Our tree farm is just four miles from the Wisconsin-Minnesota border.
Our Trees
Whether you want to cut your own Christmas tree or select one of our freshly cut Wisconsin trees we have the perfect one for you.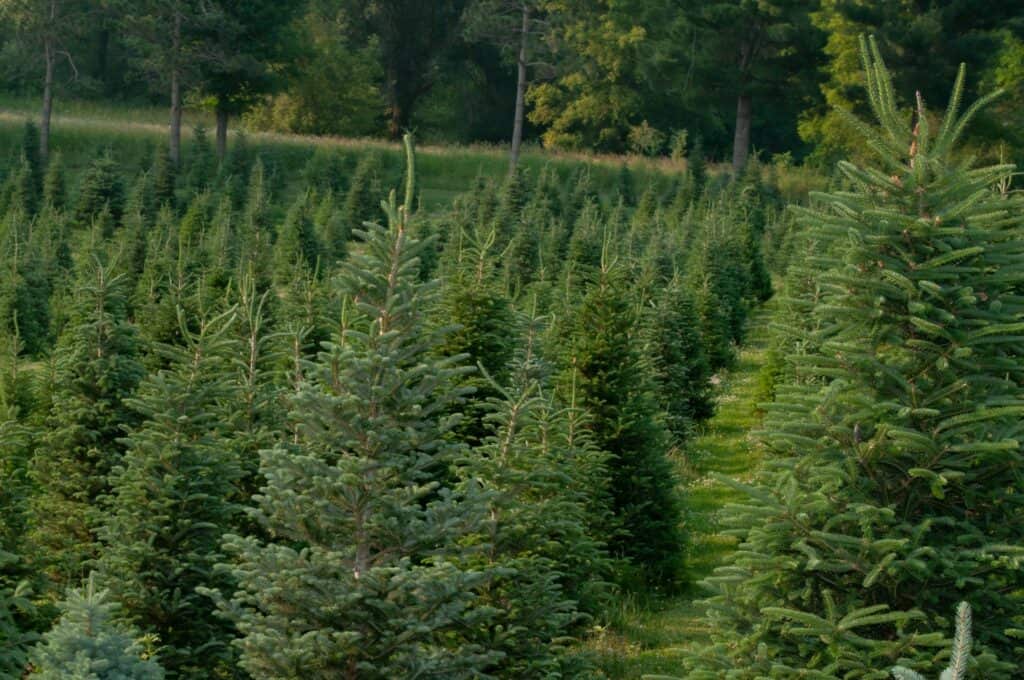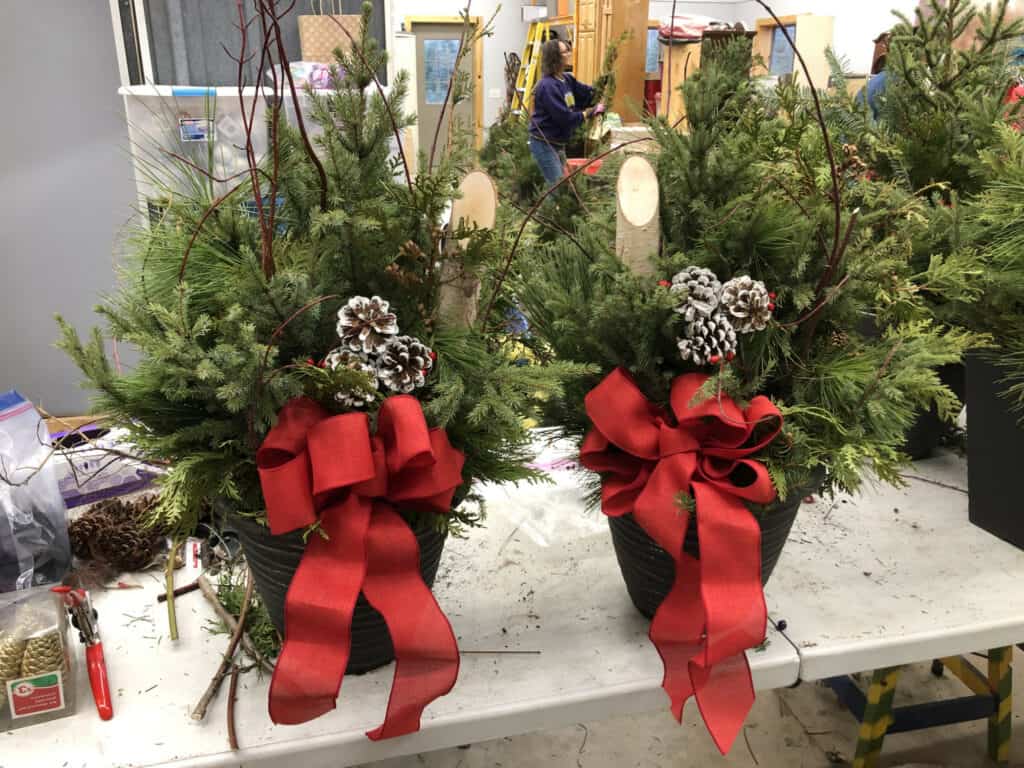 Porch Pots & Wreaths
Santa's Evergreens offers a beautiful selection of custom made and designed porch pots and wreaths.
Fresh Cut Wisconsin Trees
Latest News
Stay informed of the most up-to-date farm information by reading our Latest News.
Santa's Evergreens is so blessed that we have the Best Customers. The Bauman family has been coming for years. This year, I got to be included in their…
Did you know that Santa's Evergreens was used in the holiday movie, Christmas Lovers Anonymous?
A Wonderful Experience
While we understand that the main purpose of your visit is to find your "perfect" family Christmas tree, porch pot and or wreath, Santa's Evergreens strives to make your tree farm experience inviting, friendly, and memory making. Our services are designed and implemented to make your visit smooth and seamless. While at the farm, we invite you to take photos in our antique sleighs or in front of our vintage pick-up truck. You are also welcome to sit by our fire and take in the ambiance (weekends only). Treat bags are available for the children and are distributed at the time of payment.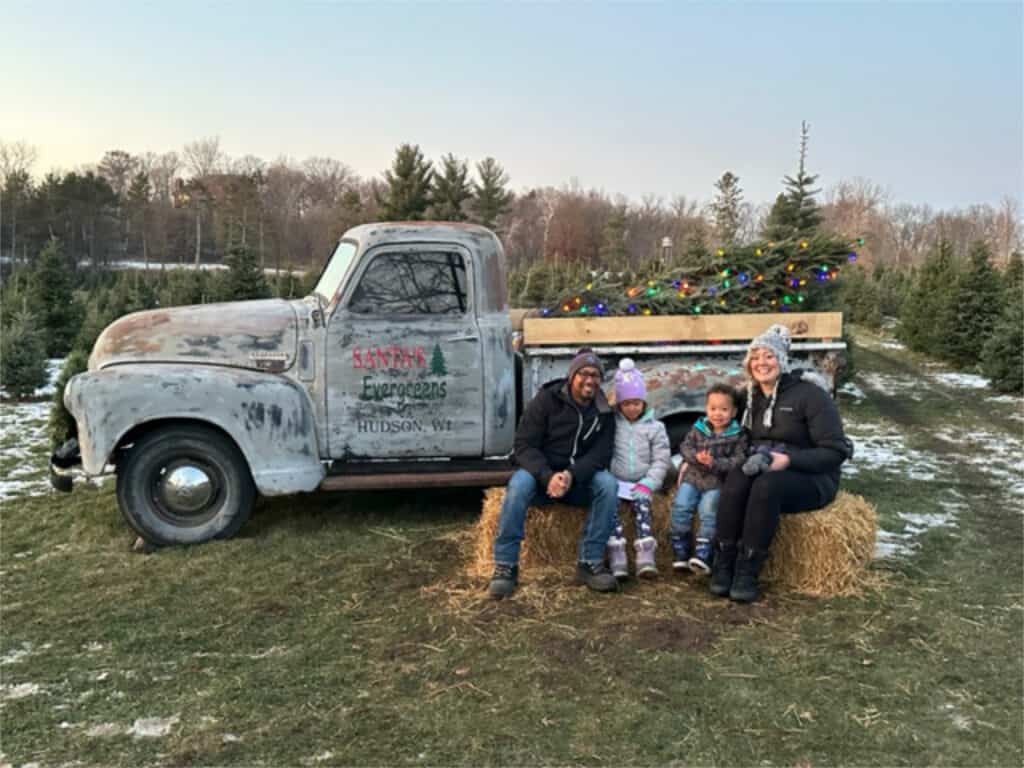 Happy Customers
We strive to provide each customer with superior products and a wonderful experience so that we become part of your annual Christmas tradition.
Everyone was super
"We arrived early and they accommodated right away. Great fresh selection of trees, they give you a nice saw and a carpet square to lay on while you cut. The saw made the job a breeze. They carried our tree back, shook all the loose needles off and netted it. They tied it to the vehicle. They took a family picture for us. The kids got a candy bag and a coloring book. Super fun and 35 mins from Apple Valley. We will be back and I'd recommend this place to anyone."
Elliott Ashwell
Thanks for the Memories
"It was our family's first time getting a real Christmas tree and we didn't know what to expect. We arrived early when there was ample parking. There was a bonfire and treats and coloring pages for the kids. A great selection of trees within reasonable walking distance and the workers in the red shirts were plenty and ready to help. They helped carry the tree, shook it, bagged it, and brought it to the car. Thanks for the memories!"
J B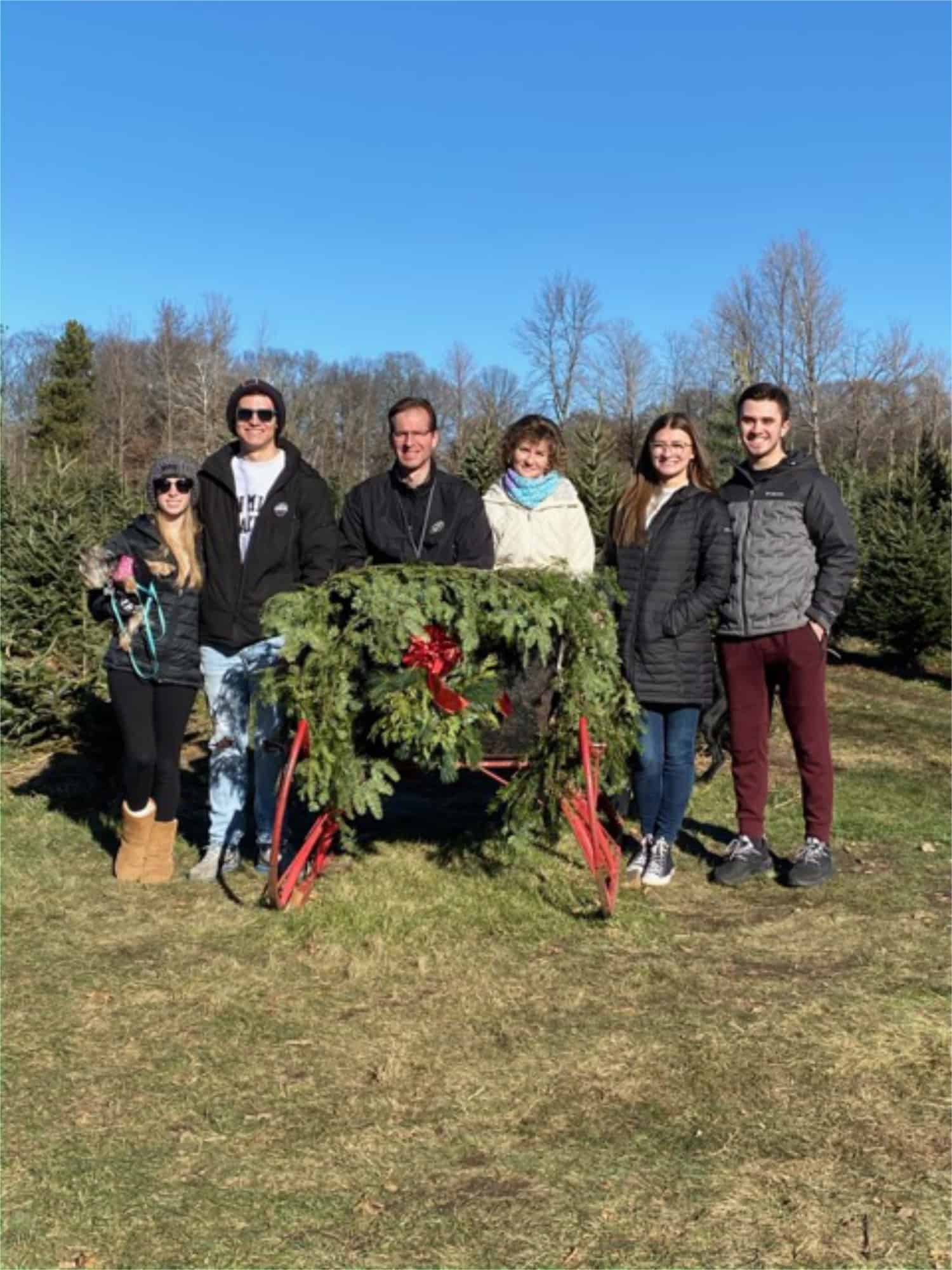 Frequently Asked Questions
We hope the below FAQs address your questions. If not, let us know and we will address your questions.
A person who observes or participates in an agricultural tourism activity on this property assumes the risk inherent in the agricultural tourism activity. Risks inherent in the agricultural tourism activity may include conditions of the land, unpredictable behavior of farm animals, the ordinary dangers associated with equipment used in farming operations, and the potential that a participant in the agricultural tourism activity may act in a negligent way that may contribute to injury or death. The agricultural tourism provider is not liable for the injury or death of a person involved in an agricultural tourism activity resulting from those inherent risks.
Address
615 Northern Lights Trail
Hudson, WI 54016