Welcome to Santa's Evergreens
While we understand that the main purpose of your visit is to find your "perfect" family Christmas tree, Santa's Evergreens strives to make your tree farm experience inviting, friendly and memory making.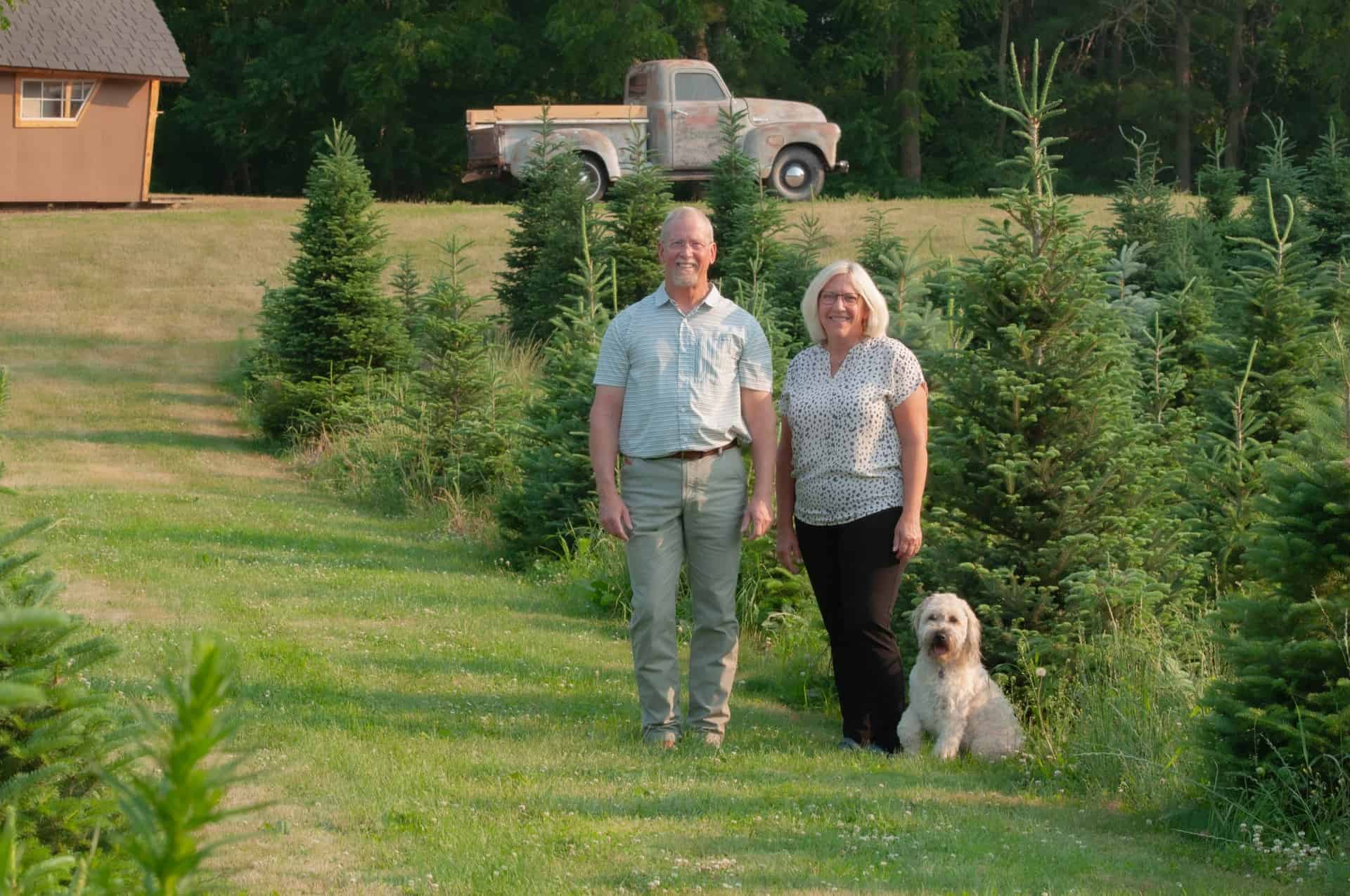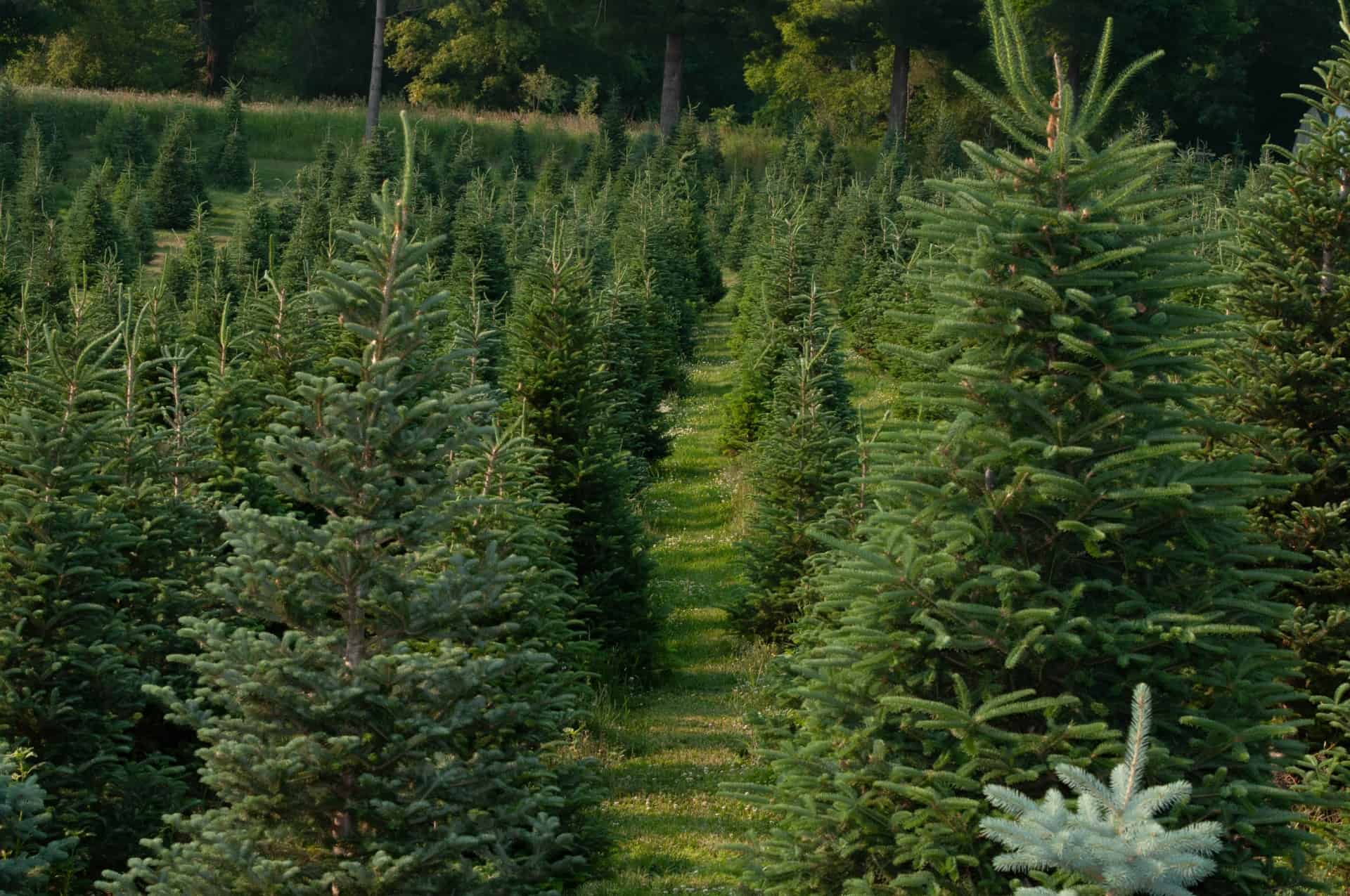 Find the Perfect Tree
Upon arrival at the tree farm, you are greeted and informed about the process of getting your perfect tree and the other amenities at Santa's Evergreens. If you choose to cut down a tree, a saw and a carpet square (to lay down on while cutting down your tree) are provided. If you are uncomfortable or unable to cut down your own tree, no worries; you can ask one of the staff members to cut a tree for you or perhaps you choose one of our Wisconsin fresh cut trees.
Trim, Shake & Secure Your Tree
After cutting down your tree or choosing a fresh cut, one of the staff will come into the field to pick it up or carry it over to the shaker and baler. If your family would like to haul in your tree yourselves, you are welcome to do so. The staff will trim the bottom boughs to your liking, shake the tree to remove loose needles and debris from your tree and then bale it. Once baled in netting, your tree will be delivered to your vehicle and tied securely on it for transport to your home.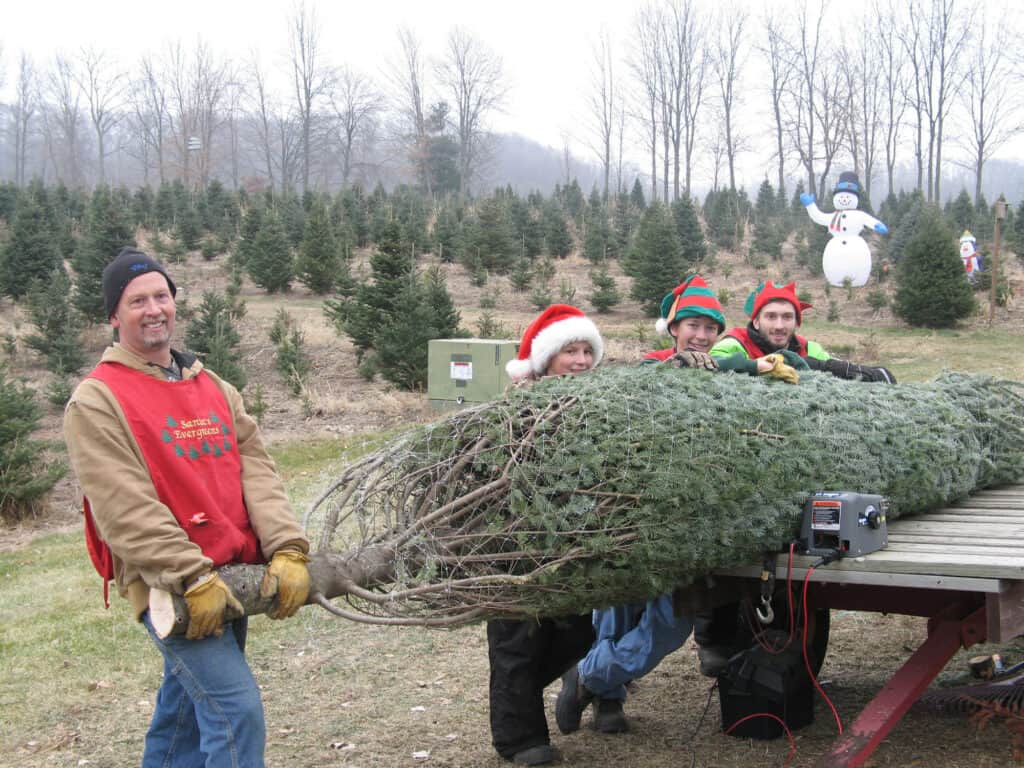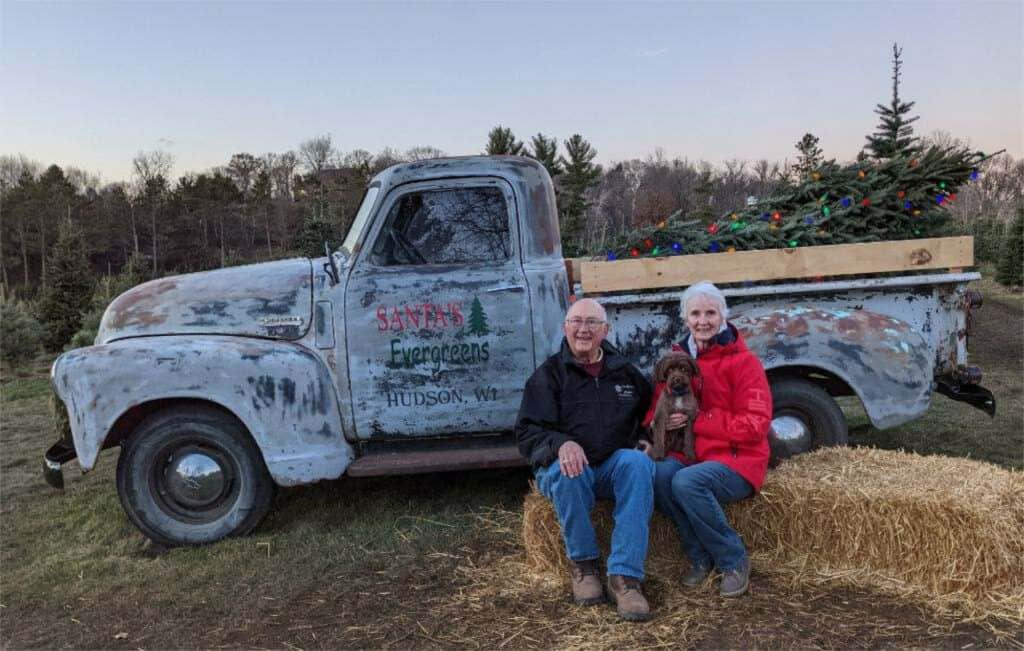 Dogs Welcome
You are welcome to bring your dog to accompany in the selection of a tree. Dogs are required to be on a leash at all times and we ask that you clean up after your dog. Unfortunately, there is no such thing as "the poop fairy". It is important that the surrounding area be kept clean as the only smells we want you to be leaving here with is that of your tree and perhaps the fire you enjoyed during your visit. By adhering to this request, it allows others the continued joy of being able to bring their dogs.
Photo Opportunities
There are two antique sleighs and a 1950 Chevy truck that are available for photos. Individuals, families, and dogs are allowed to sit in the sleighs. We do ask that no one sits in or on the truck. Straw bales are placed near the truck for people to sit on. Please be respectful of these as they are old.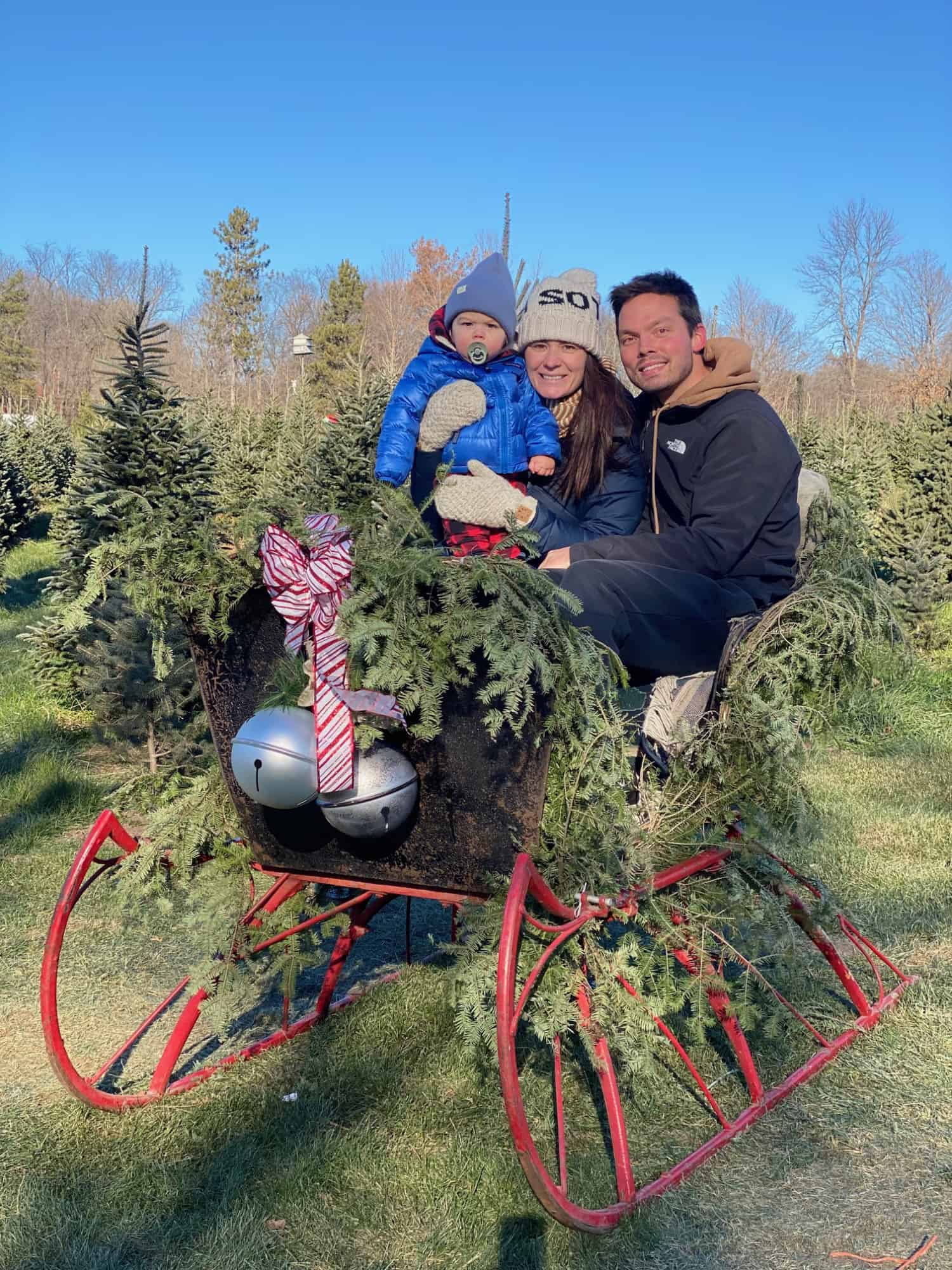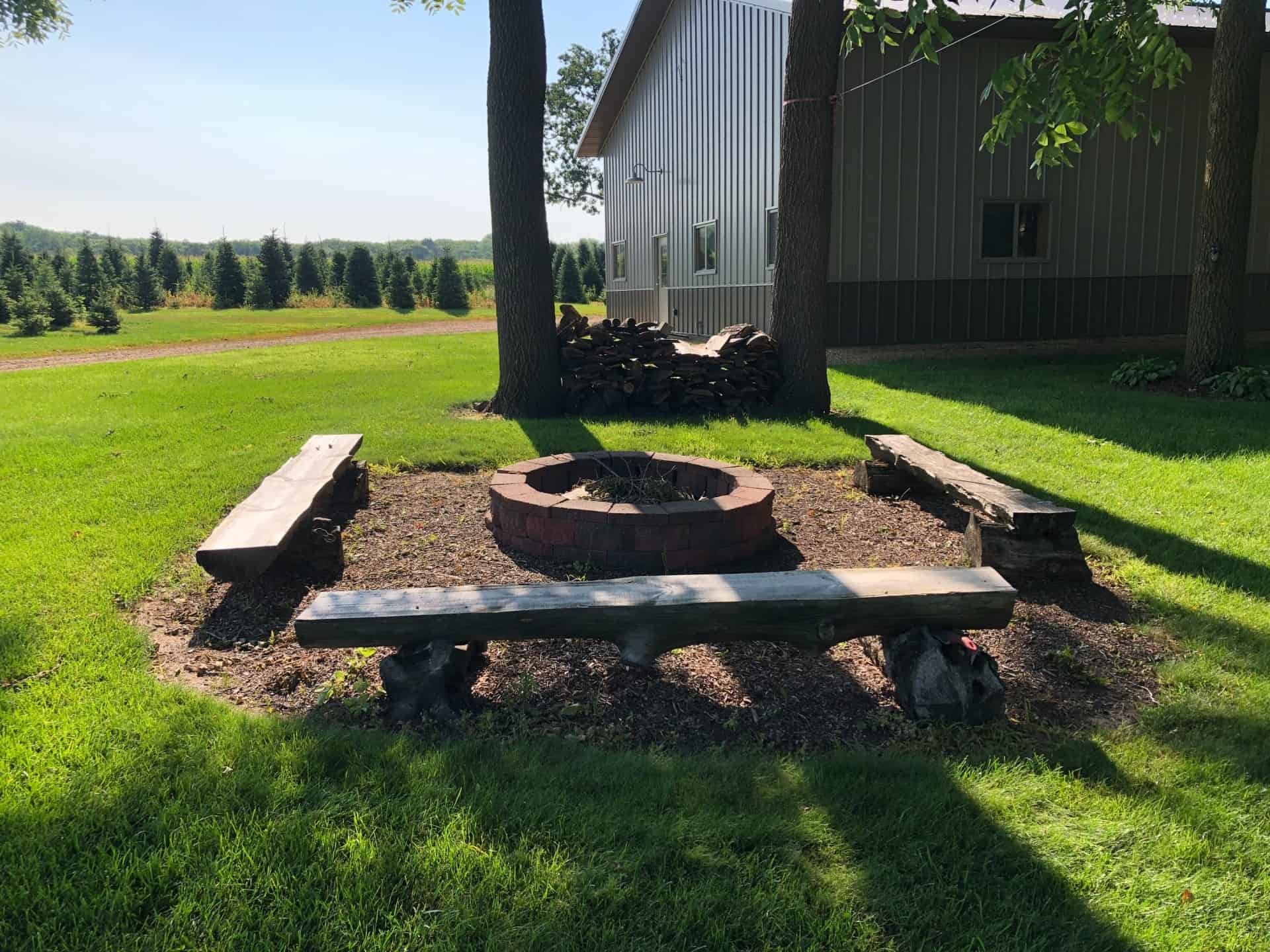 rest by the Fire
On weekends, a fire is constantly burning for your enjoyment so if you are chilled, would like a little rest after finding your "perfect" Christmas tree, or just would like to enjoy a fire, come over and sit for a spell on the wooden benches that surround it. While we cannot provide "hot" drinks, you are welcome to bring your own cocoa, coffee, and treats to enjoy around the fire.
Porch pots & Wreaths
The farm offers a wide variety of freshly, custom made and designed porch pots and wreaths. If you are looking for something different and not mass produced "cookie cutter" designs, Santa's Evergreens porch pots and wreaths are perfect for you. Take a look at photos of the porch pots and wreaths.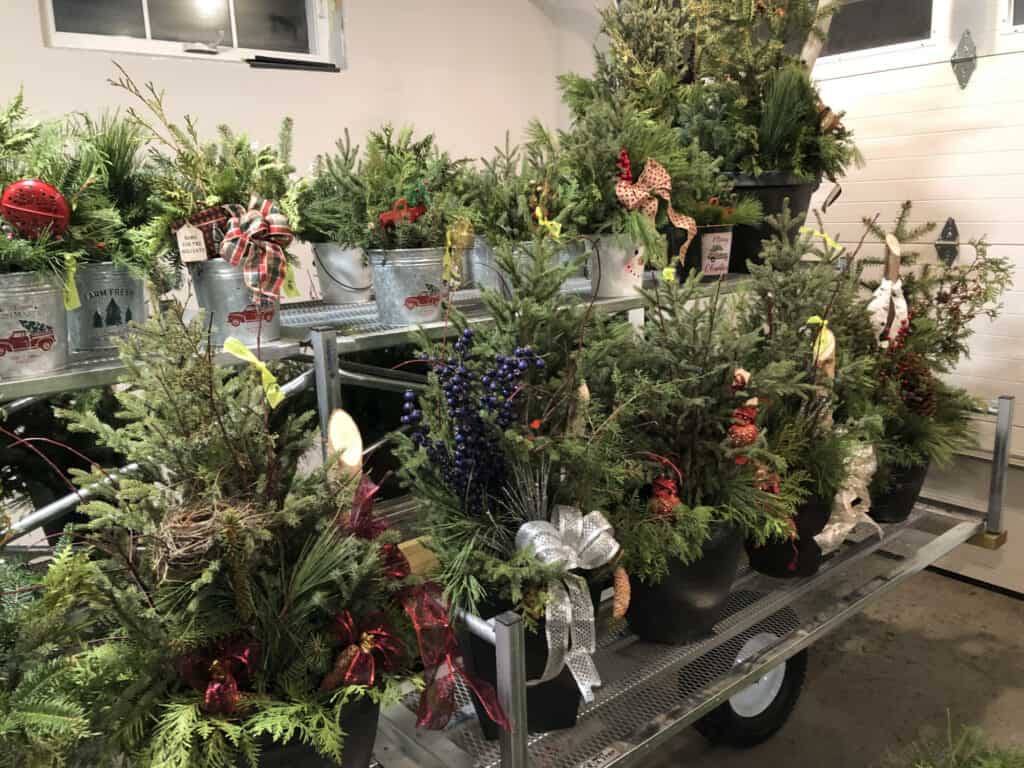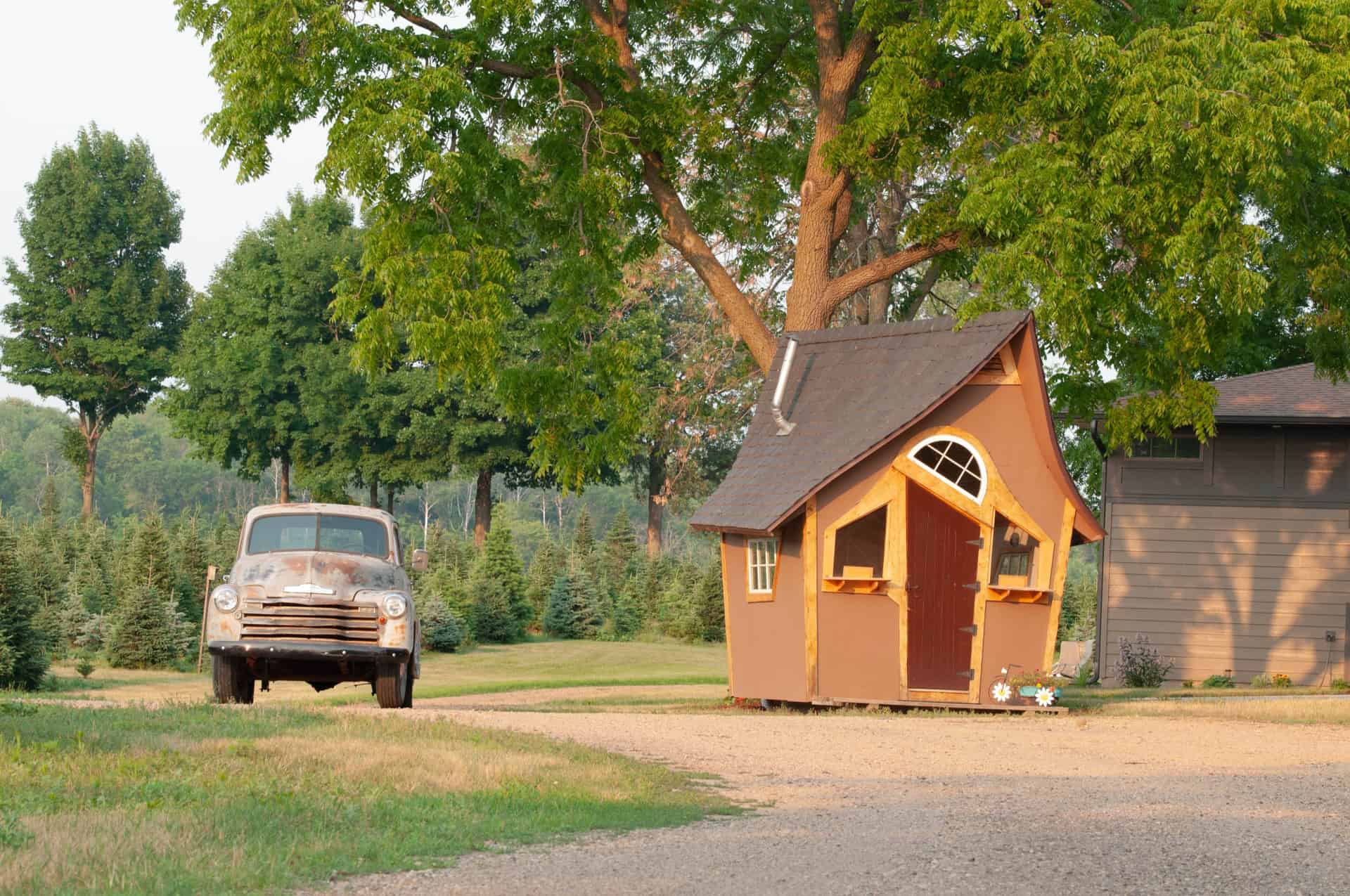 Other Important Information
An indoor bathroom is available in the pole building. A sign is posted outside the door on the west side of the pole building. If you are unable to find the bathroom, please ask a staff member and they will assist.
Payment for your purchases are taken at the Christmas house which is adjacent to the parking lot. Cash, credit card and checks are accepted. A 4% convenience fee is added for all credit card payments. Treat bags are provided for children.
A person who observes or participates in an agricultural tourism activity on this property assumes the risk inherent in the agricultural tourism activity. Risks inherent in the agricultural tourism activity may include conditions of the land, unpredictable behavior of farm animals, the ordinary dangers associated with equipment used in farming operations, and the potential that a participant in the agricultural tourism activity may act in a negligent way that may contribute to injury or death. The agricultural tourism provider is not liable for the injury or death of a person involved in an agricultural tourism activity resulting from those inherent risks.