Celebrating Over a Quarter of a Century Of Christmas Trees and Family Fun
Welcome to Santa's Evergreens Christmas Tree Farm!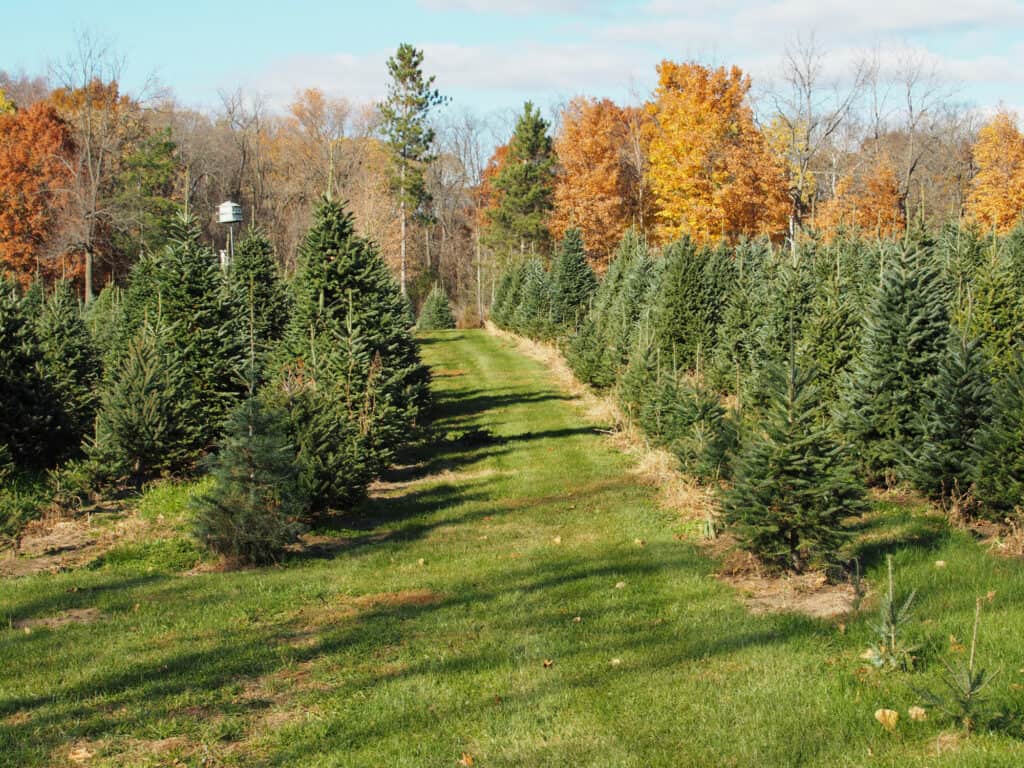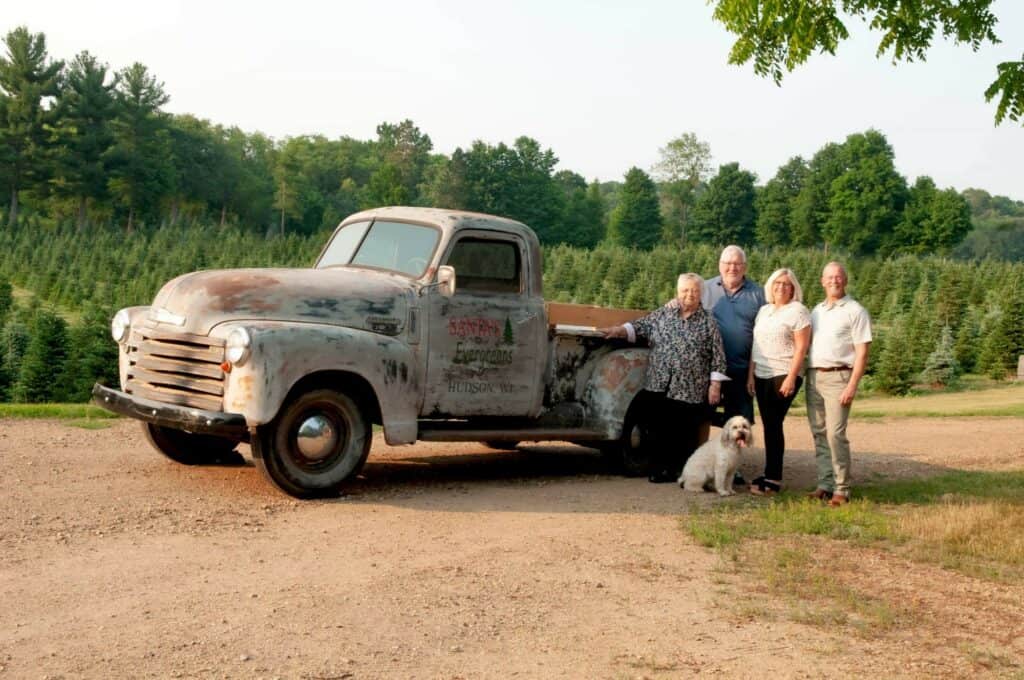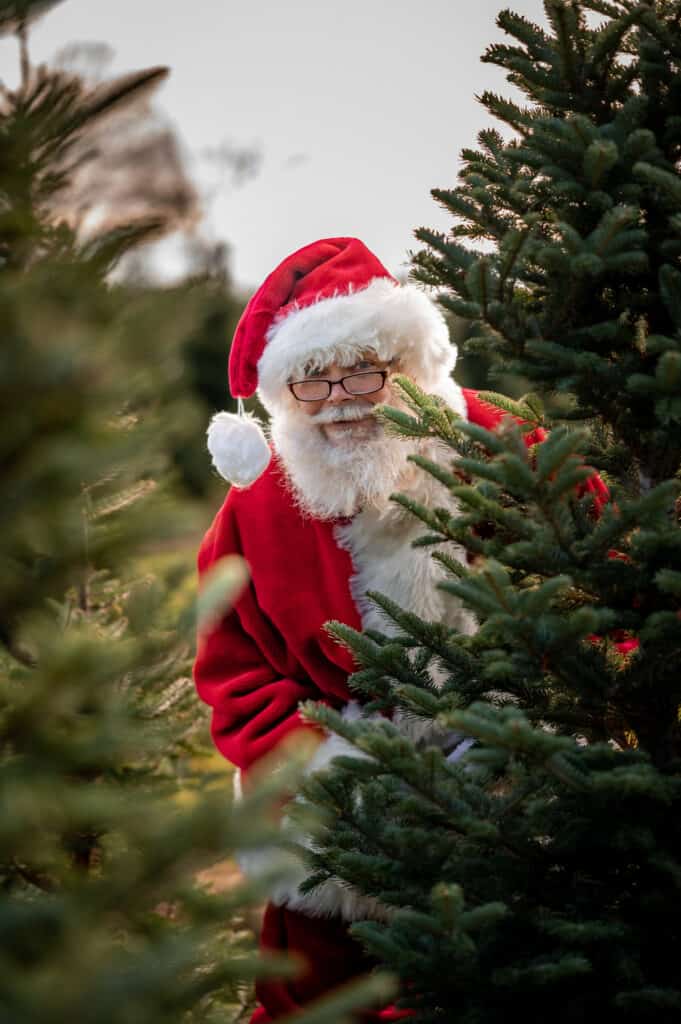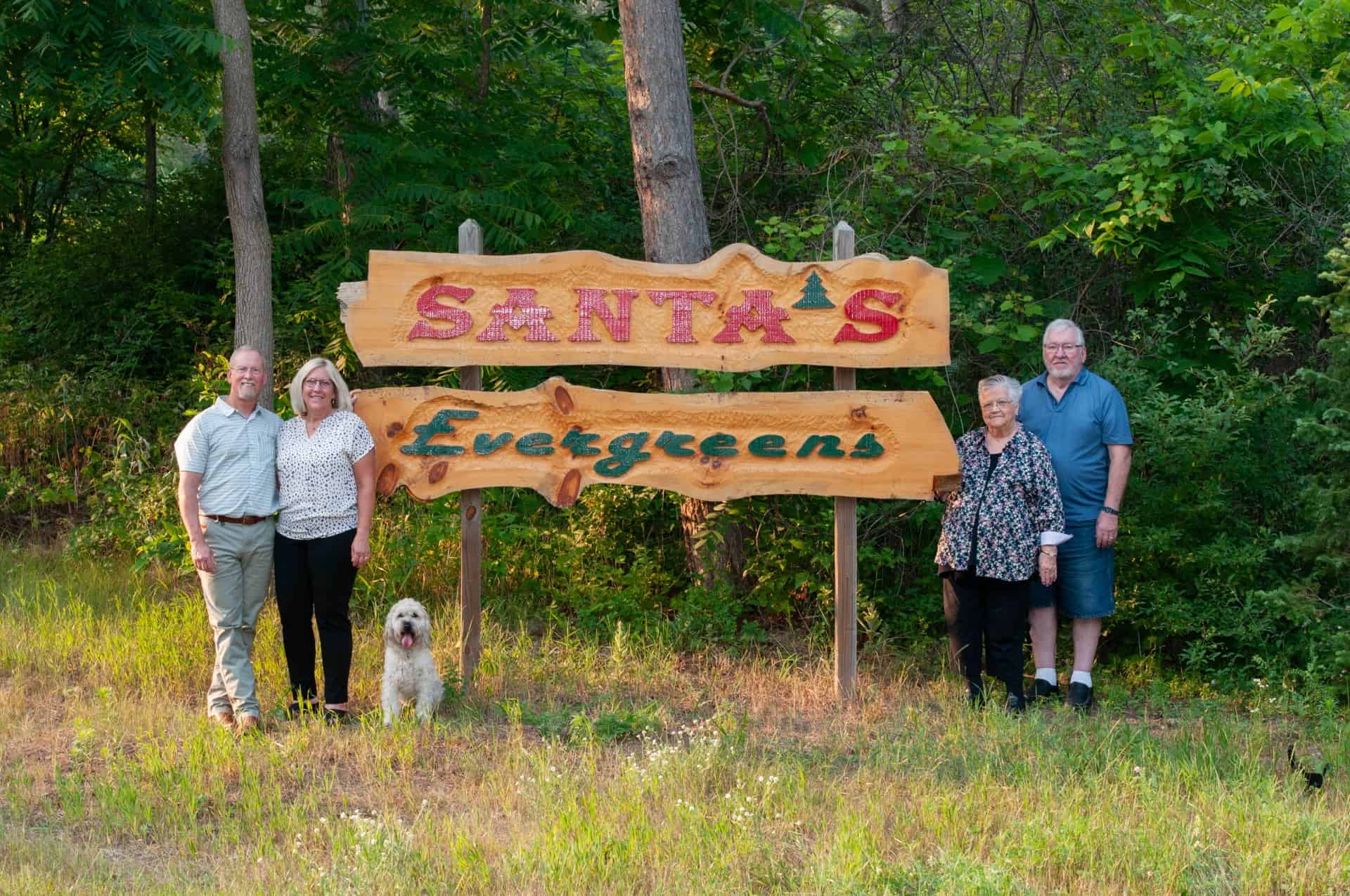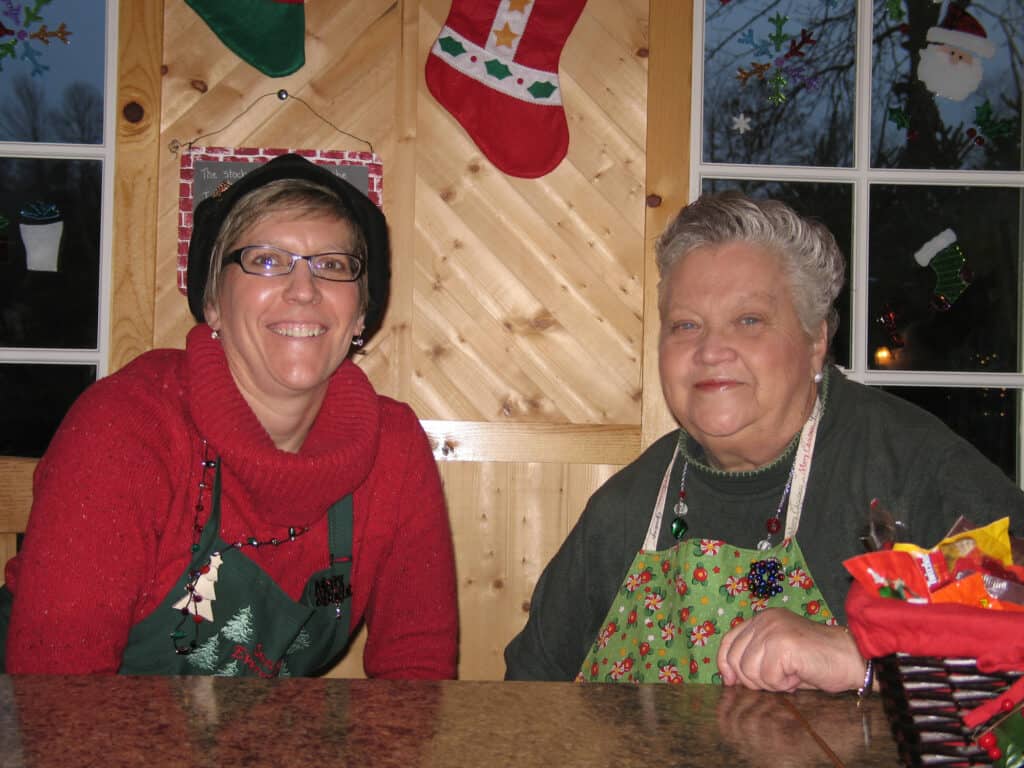 Santa's Evergreens Christmas Tree Farm is a family-owned business built with an appreciation for superior quality, excellent customer service and warm Christmas traditions. Now in its second generation, our family has been growing Christmas trees for over a quarter of a century. In the late 1980s, Don and Linda Flatt started planting trees on their land with the goal to open a choose and cut Christmas tree farm. In 1995 they started selling some of those trees and Santa's Evergreens was born. In 2004, Don and Linda's daughter and son-in-law, Lisa and Kirk Nelson, joined forces so that Santa's Evergreens legacy could continue.
Now in the second generation of ownership, Santa's Evergreens, continues its focus on high quality products, excellent customer service and warm Christmas traditions. Product offerings have expanded beyond choose and cut trees to include fresh cut trees and custom designed wreaths and porch pots and the experience of getting your tree has evolved to include cool picture backdrops, a cozy fire, treats for the "kids" and expanded services like tree drilling and an actual parking lot. Don and Linda continue to be involved in the farm as well as Kirk and Lisa's two sons.
Come Share in the Traditions and Fun
Being a family owned business, we feel incredibly blessed to be a part of so many family's lives and Christmas traditions and are fortunate to see those traditions passed down from generation to generation.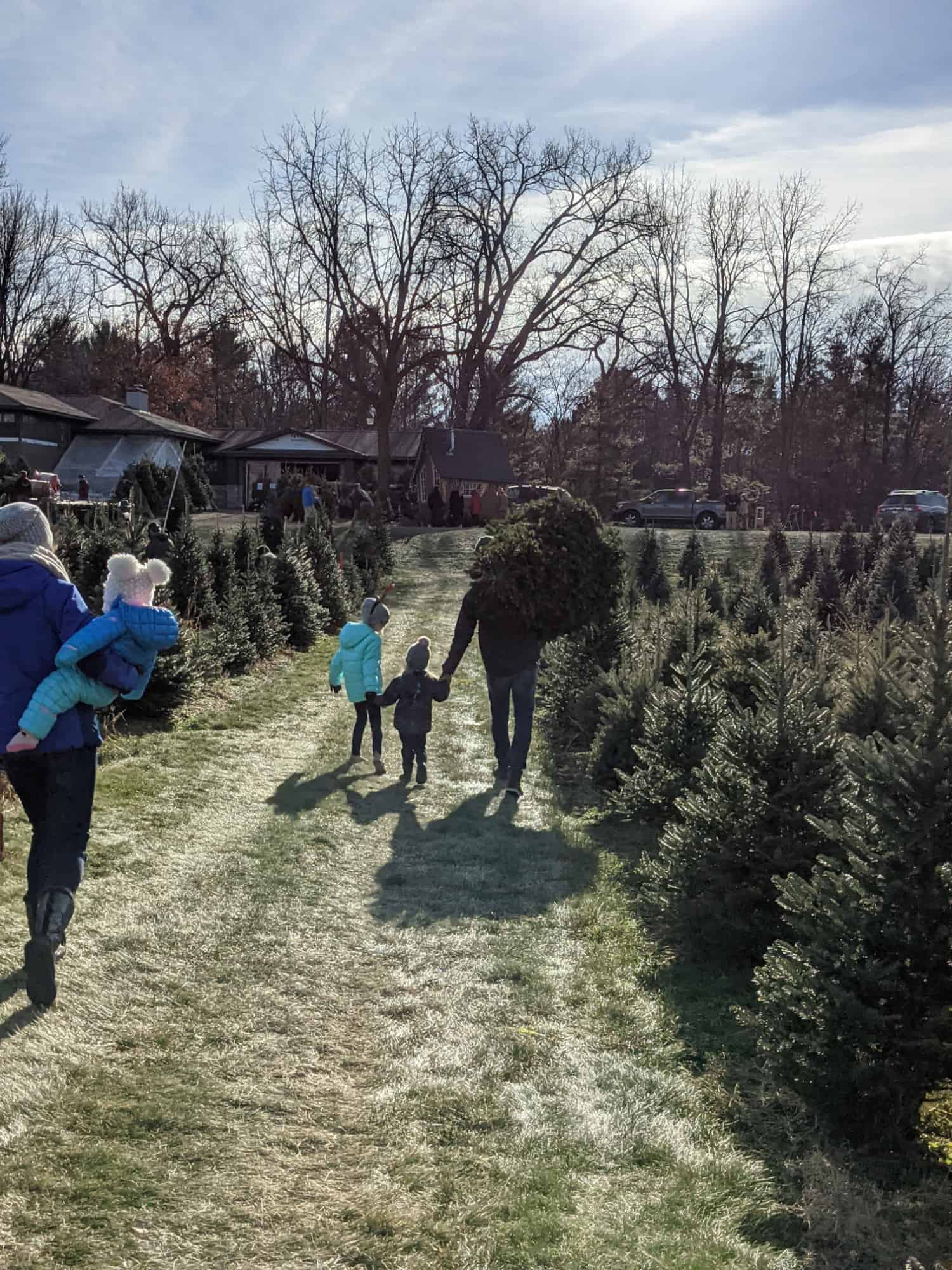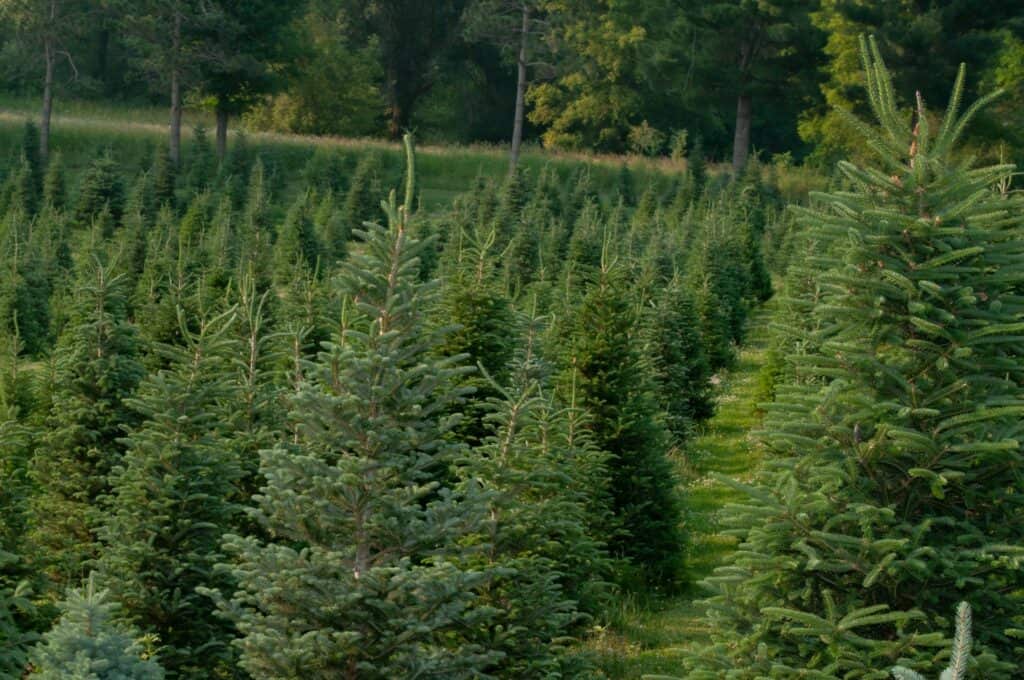 Bring the whole family out to share in the traditions and fun. Our 9 acre farm offers a relaxed, outdoor experience for families and friends in a north woods type environment. If you've visited us before you'll remember this beautiful natural setting.
Thank you to our returning customers and welcome to our new customers! We look forward to continuing to participate in your Christmas traditions and memories.